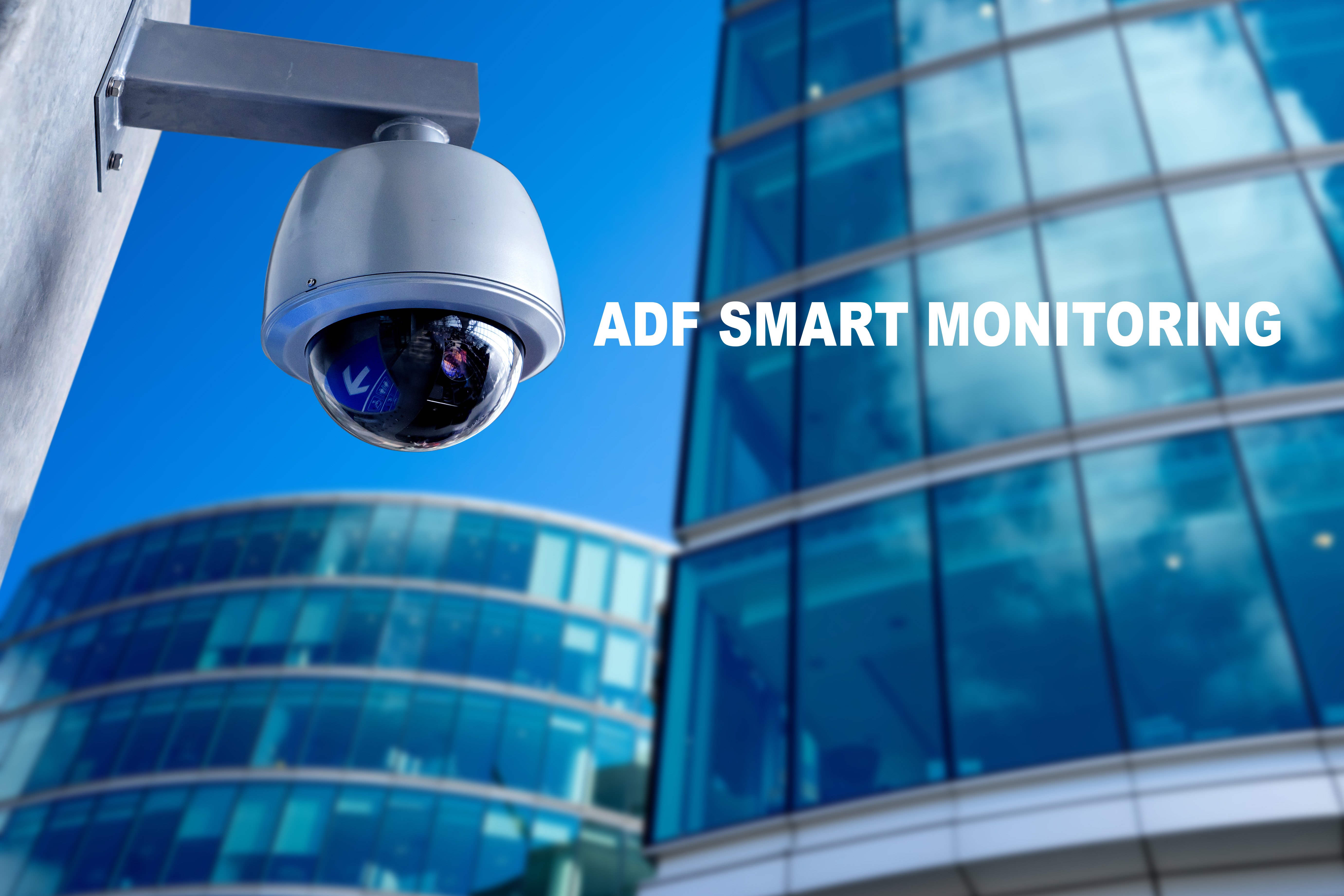 We offer an array of camera monitoring services that include:
Camera Systems
Access and Control Integration
Mobile Intelligent Camera Towers
Remote Monitoring Solutions
UL Central Station Monitoring Solutions
Monitoring and Communication Solutions:
At ADF, we specialize in Remote Video Monitoring through our camera software, as well as our UL Central Station. Our NICET certified partners can design, install, and service a wide range of monitoring solutions including fire alarm
communication, intercom systems, nurse call systems and video verification intrusion. Monitoring your system is key to a protected premise.
Camera Systems:
Mobile Intelligent Camera Tower & Camera Systems
Actively tracks human movements and immediately sends our Remote Video Monitoring Center instant notifications upon triggering.
IP Based Technology
Monitoring your surveillance cameras IP base technology anywhere in the world for instant playback and live viewing.
Inferred Motion Detection
Long Range IR or Thermal Imaging surveillance cameras true protection.
Facial Recognition
Identify the perpetrator and see full description by utilizing software analytics.
License Plate Reader
Identify the vehicles license plate.
Surveillance can involve more than just capturing an image. ADF and our exclusive partners have designed an "Intelligent Tracker" tower and cameras systems with full capabilities to determine what or who is in the frame of view through facial recognition technology.
A subject can be tracked remotely through our State-of-the Art Remote Camera Monitoring Center, for security and criminal behavior purposes.
Tracking live footage in real-time can be captured through the analytics. Images from our mobile tower and surveillance camera systems will be sent over through IP network in real time whenever someone breeches the protected area.
This proactive approach provides our clients with true video verification and interaction. Each mobile OnViewer is equipped with an IP speaker known as Onsite Speaker Notification. Our operator will have full speaking ability remotely with anyone onsite.
Whenever the video analytics and behavior intelligence is needed, there is often more to a surveillance platform than a simple camera system. This technology is the cutting edge to on-demand real time interaction through our Remote Camera Monitoring services.
Allow our team of experts to work with you to design and create a custom surveillance system through our mobile towers as well as our line of custom camera installation.
Access Control:
ADF offers an integrated access control solution with card readers and remote lock and unlock ability. The access control system will integrate into the camera software for complete remote viewing and control all from an app on your smart device.